by
Mwizenge S. Tembo, Ph. D.
Professor of Sociology
President Kaunda walked for long distances and rode a bicycle through bush paths from Shambalakale Village in Chinsali to Mokambo Border with the Congo to buy salaula to sell back in Chinsali to support his wife Betty and family in the 1940s. Mama Mulena Mukwae Nakatindi Yeta Nganga walked on bush paths in 1925 in Barotseland. Solomon Kalulu walked on bush paths in 1924 between so many villages around the Lusaka wilderness area where he was born. Mama Monia Nanyangwe Chintu walked on bush paths in Kitwe in 1942. Sikota Wina walked through so many bush paths in 1931 in Mongu in the Barotse Province. Mama Wendy Nakapembe Sinkala walked on bush paths in 1959 in Isoka and years after in Luanshya. There were so many bush paths that criss-crossed in Lundazi that connected so many villages; Ngwata and Chiroba, Kanyanyata and Bilapacande, Limbalimba and Jalijali, Boyole and Basiti.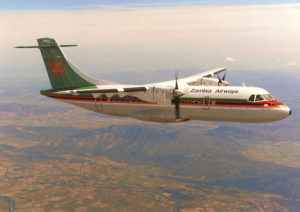 The late Dr. Yizenge Chondoka who passed away in may this year said our Zambian ancestors in the 1890s walked through bush paths that started from as far as Chama in the Eastern Province of Zambia, traversing hills and treacherous mountain valleys all the way through Fort Jameson (now Chipata), to Salisbury in Southern Rhodesia (now Zimbabwe), Johannesburg and all the way to Cape Town in South Africa. They were trekking to walale (town) looking for  jobs.
There were bush paths in Lusaka from the Show Grounds to University of Zambia (UNZA). There were bush paths from Kalingalinga to UNZA and to Mtendere and to Kalikiliki. There were bush paths from Zani Muone to Ng'ombe compound; from Chiborya compound to Chawama to Kanyama all the way to Matero.
Perhaps one of the most soulful experiences in life is to walk on a bush path. It is so exhilarating because it is so quiet and serene that you can hear your own footsteps when you walk. You detour from the path to eat some ripe wild fruits such as nthumbuzgha, matyowo,  and kasokolowe. You can meet relatives and strangers on the path. You can detour from a bush path to relieve yourself. You can hear the Nyatiti, Nyapwere, the Nyasisi, the forlorn cry of the Nyalikoma bird, and the mnthyengu bird that sounds like it is speaking sophisticated English.
You can hear loud exploding sounds like fire crackers when you walk on a serene bush path during the hot seething October heat. The sounds are those of very hot dry brittle exploding sounds of the dry mphampha of the mutondo and chiyombo tree seeds. You can hear the sounds of chenje or cicadas during the seething October heat. You can especially see the njiba bird with its distinctive melodious song that pierces the serene air Savannah woodlands. The njiba bird song symbolizes the beautiful Savannah wilderness where all the 7.5 billion people today in the whole world started their lives from a hundred thousand years ago.
You can cross streams and small creeks walking on a path where you can drink clear pristine flowing clean water if you are thirsty or wade your hot bare feet in the cool clean water. When you are walking on a path best of all, you enjoy the gift of  time to think, contemplate, fantasize, think of your family, the past, the future, the present, wife, husband, a lover or the purpose of your walk, think about God, mathematics, life, death, evil, school, work, farming harvest, or ufwiti or witchcraft. When you are on a path sometimes you don't know or are not sure where you are going. If you are sweating and tired, you can sit and rest for a short while under the cool shade of the mutondo tree before you resume your journey.
When I woke up that morning in my bedroom after the night of the priceless dream about Linda Jotanda that many men would envy and I cherished, I knew I was on a bush path of life. Except I did not know where I was going and I could not be sure where this path of deeply romantic love with Linda Jitanda was leading me to. But I certainly knew what my heart's desire was: I wanted to see and be with Linda Jitanda again even if it was just for a precious minute; Oh! How that would be as a good as being with her for eternity. It was both intoxicatingly good and but also terrifying. Is that what deep love does?
I could hear voices of children and adults throughout the house. The pata pata of running feet back and forth in the hall way past my bedroom door. The multiple flashings of the toilet; the running and shutting off of water taps in the bathroom. The scent of frying eggs wafted under my bedroom door.
"Mummy! I can't find my other shoe?"
"Misozi! I always tell you when you come back from school, to take off your school uniform and fold it nicely and put it in the closet. Then put both of your shoes under your bed. Yesterday one shoe was in the kitchen and the other one near the TV. Have you looked in the living room??"
"I found it!" shouted Mizosi.
"Now, hurry up! Your father has already started the car. He will leave you!"
The front door slammed. My uncle was leaving for work. My Aunt Nya Zghambo taught Grade 1 up 4 at Northmead Primary School. She worked in the afternoons and did not have to walk to work nearby until 12 hours.
I looked at my watch. It was 7:15 hours. I turned on my short wave radio to the Home Service to see if there was a program in ChiKaonde. I turned to the station in time to hear the middle of a ChiBemba song:
Ushiku ulya nikumwene
Nikumwene nga kuchiloto
Ala iwe waliwama
Jitanda  e..hhhh!!!
Tumenso tobe twa ma lavu
Chimubili chobe cha mafiga
Ala iwe waliwama
Jitanda e..hhh!!!
The night I saw you
It was like a dream
Oh! You are so gorgeous
Jitanda e..hhh!!
Your eyes are full of love
Your body a lovely figure
Oh! You are so gorgeous
Jitanda  e..hhh!!!
My mind replaced in the song "Mariyana ehhhh!" with "Jitanda ehhh!!" I hummed the song in disbelief. How could that song come on to the radio after what I had been through, my feelings and last night's dream? Was this Linda Jitanda communicating with me in telepathy through the radio? This spurred me on as I was even more determined to do something to see her or just even find out what happened to her even if it was going to be heart breaking news.
The song was an interlude before the ChiBemba program announcer announced the rest of the ChiBemba programs lineup of Home Service radio Programs that morning up to 8:00hrs. He said ChiNyanja programs were from 8:00 to 10:00 hours; ChiTonga programs from 10:00 to 12:00 hours and ChiKaonde from 12:00 to 14:00hours. Although I could not speak ChiBemba, I could understand it. No luck with ChiKaonde programs as I would be at work with no radio.
I moved the radio dial to the General Service of Zambia Broadcasting Services which was always in English only. I caught the last part of the news bulletin as Kenneth Maduma the News Reader was saying……..
"To end the seven hours news, here is a summary of the main headlines: "President Samora Machel of Mozambique will conduct an official visit to Zambia next week on Wednesday as part of his thank you tour to the Front Line States in their support of Frelimo during the armed struggle against  Portuguese colonialism. The Mozambican President will address a mass rally in Lusaka with President Kaunda …..The Minister of Finance has urged the Party and its Government to……"
I had never seen Samora Machel before. May be this would be my chance for me to see him at a mass rally even if it was a work day. I had to get up to get ready for the work day. I was going to report to my boss about my trip and ask if I could be transferred to Mwinilunga. I just remembered one thing: the Secretary to my boss, Mrs Lungu at the office, was the most blunt but funny person in the office who liked to criticize, make commentary and tease everyone including political leaders; even including President Kaunda. What would she ask me about my trip to Mongu in front of everyone in the office? I couldn't tell her everything? I was going to go to Kingstones Book Store during lunch. May be in the evening after work, I could quickly go to the 3 or 4 bars in town to ask my friends, if they were there, what they thought about my love for Linda Jitanda; did they think I was infatuated? If I got home early enough, may be I could tell my mbeba (mice) story to my nephew Tozani and niece Misozi.
But what I was very excited and anticipating was that this is the morning after I met and fell in love with Linda Jitanda. I was going to walk through the path from Buchi Road for almost an hour from the house to NAMBOARD Kwacha House in Cairo Road. How would I feel? Will I discover something different on the long path? Will this be like any other day? What will I be thinking?