by
Mwizenge S. Tembo, Ph. D.
Professor of Sociology
Introduction
The soul of kinship has been the strongest pillar of my entire life since I lived in the village at Chipewa in the late 1950s. This village is located among the Tumbuka people in the Lundazi district of the Eastern Province of Zambia. It is because my life has always been deeply embedded in kinship that I have never felt alone in the worst of circumstances in life since my childhood up to my entire adult life. This is when I have been alone facing some of life's most difficult personal challenges in school, my career, in marriage, family, child rearing, work, personal conflicts, illness, death,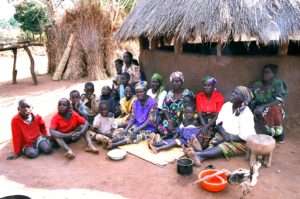 grief, the anguish of isolation, and loneliness in unfamiliar distant lands among strangers far away from my kinship. The soul of kinship is the feeling of having an intimate place as a member among a large group, the soothing feeling of unconditional belonging, recognition, acceptance, emotional comfort, and the love that all bind you to more than sometimes as many as 200 to 400 men, women, and children who are members of one's kinship often in a village or many villages. The soul of kinship is the feeling that you are connected to all these people not because you are rich, poor, tall or short, educated or uneducated, beautiful or ugly, of a certain race, religion; but because you are just you as a breathing human being.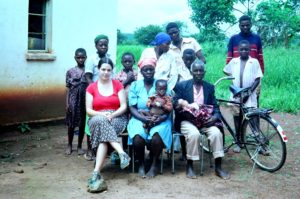 The power and soul of kinship in the Zambian or African context cannot be fully appreciated unless it is described in order to understand its influence. This is why I will first describe kinship and then later describe the power of the soul of kinship.
Zambian Traditional Kinship
The Zambian and African kinship is very intimate, broad and uses many kinship terminologies. The nuclear family of the man, his wife, and their biological children is embedded in the extended family wide kinship network that includes and binds the man and woman family and entire kinship. There are mainly two types of marriages and families that determine kinship; the patrilineal and matrilineal.
The patrilineal families, marriages and societies practice customs in which when a woman is married she moves to her husband's village or dwelling. Since my Tumbuka tribe practices patrilineal kinship customs, all my father's brothers are my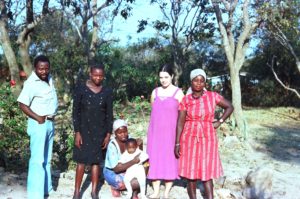 fathers or Dads or Adada. All my father's sisters are my ankhazi or aunts and all their husbands are asibweni or uncles. All my father's brother's children are my sisters or dumbu and brothers or dumbu. All my father's sisters' children are my bavyala or cousins. All my mother's sisters are my mothers or amama. All my mother's brothers are my asibweni or uncles. All my mother's brothers' wives are my apongozi of which the closest English equivalent is aunt.  All my mother's brothers' and sisters' children are bavyala or cousins. A girl has exactly the same kinship relationships.
All my brother's children are bana bane or my children or my sons and daughters. All my sister's children are baphwa or nephews and nieces. All the children of my sons and daughters are bazukulu or grandchildren. All the children of my children are bazukulu chivu or great grandchildren.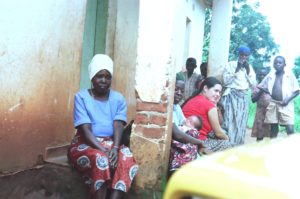 Complexity of Kinship
What makes the kinship relationships appear complex to the outsider is that if there are polygamous marriages, all the described relationships apply or are followed. For example, if my father's father had 3 wives, all the women are agogo or my grandmothers. All the children of the 3 wives are my father's brothers and sisters. My mother's father's wives are all my agogo or grandmothers. All my grandfathers' wives and brothers on both my mother and father's families are agogo or grandmothers or grandfathers.
The few families, tribes or societies in Zambia that practice matrilineal kinship customs will have some differences in customs. In these societies, when the woman gets married, her husband moves to her village or kinship dwelling. In the matrilineal society, the boy is raised to identify, depend on, and be closest to his mother's side of the family kinship who are his mother's brothers or uncles.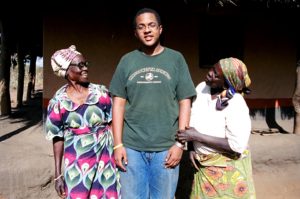 These relationships I have describe so far do not even include some of the other numerous kinship relationships that are immediately established as soon as a man and woman get married and two large kinships relationships and families become united. All the couple's brothers and sisters become mulamu or sisters and brothers'in-law. The mothers and fathers of the couple are asebele or parents-in-law. All of these  terms and relationships apply when the couple comes from polygamous families in which a man may be married up to 3 or my be even 5 wives with numerous children. The same applies if the woman is married to a man who may have 2, 3 or may be even 5 co-wives with numerous children.
Kinship Baffles Europeans
When Europeans encountered Zambian or African kinship, they found the complexity so perplexing that a European professor or Lecturer in the 1970s at the University of Zambia describe this incident that he found baffling. His Zambian student was absent from class. When the student returned to class, the Professor asked him why he was absent. The student said his mother had passed away and he had to attend her funeral. Three months later the same student was absent again and the Professor asked him why he was absent again. The student replied that his mother had passed away and he had gone to attend to her funeral. The Westerner will assume that either the student was lying or doesn't understand that he can have only one mother: that is her biological mother. But unless you understand the Zambian and African traditional culture, as outsiders and especially Europeans, you may not understand that one can have so many mothers, fathers, agogo or grandparents.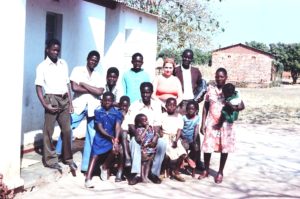 When I was young, all my siblings and I had two mothers; my mother and her younger sister who is now deceased. I also have two amama or mothers; my biological mother in the village and my mother who lives on the farm in Chainda or Ibex Hill. Both of them have been significant in my life. They both treat and love me as their son and I love and treat them as my mothers. Everyone in our kinship calls and knows them as my mothers.
How Do You Identify Them?
One question that is always expressed and baffles Westerners or even modern urbanized and Europeanized Zambians and Africans is: "If you have so many mothers, brothers, sisters in all these kinship relationships, how do you tell them apart? How do you tell who is your real mother?" Who is the real relative and not real or distant relative does not exist in the traditional Zambian Kinship. The way relatives identify each other is that they know who is married to whom, their names, when they were born, what village or town they live in and lastly the language that is used to explain kinship is very specific to the culture. For example, my younger sister lives in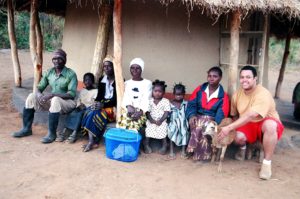 Chipata. First, we are dumbu or brother and sister. We can say mkulu na mnung'una older or younger sibling. Then we say tika dikana which means she was born next or immediately after me. If we are explaining to an extended family member and we say our mother is aNyaNthula they will immediately say: "Oh!! I know who you are or how you are related to me because your mother aNyaNthula is also my mother. So we are brothers and sisters." Right there, the kinship bond is booth explained and identity is established.