by
Mwizenge S. Tembo, Ph. D.
Professor of Sociology
Introduction
Perhaps one of the most enduring experiences and memories we all have are those of friends from when we are children up to when we are adults in later years. A friend is someone you talk to, play, laugh, and do so many things with. Friends make our lives bright and exciting virtually every day as often we can't wait to wake up to see, talk or be with them. In the course of our lives as both children and adults, we may have 4, 6 or 10 or more friends depending on our personality, how, and where we grew up. We may have several or many friends. But there is always that one closest friend.
The closest friend tends be our neighbor, family member, roommate, class mate, play mate and most fundamental of all we deeply share common interests with the closest friend. There is also the suffering soul of deep friendship. I will share two cases of deep friendships I have been blessed and fortunate enough to have in my life.
Childhood Friend
My father was a school teacher in the rural provincial district of Chipata in Eastern Zambia. Every few years, he would go on leave taking the whole family with him to our large home village in Lundazi district of Eastern Zambia. In 1962 we arrived at our village for the four weeks leave. During the very first moments we arrived in the village as adults were conducting malonje traditional welcoming greetings and my father was literally mourning his deceased uncle, Fwanipo and my eyes met. We were both 8 years old.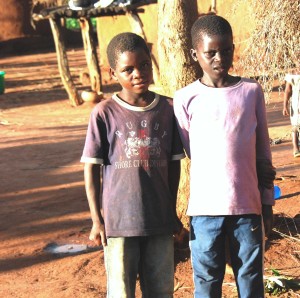 We just began to play. He immediately excitedly wanted to show me where all the thumbuzgha, kasokolowe, kabeza, mazaye, and futu wild fruit trees were located in the bushes outside the village. In between visiting the trees to check for ripe fruits, we make small bows and arrows using the chiyombo fibers and mtowa small sticks. We laughed as I shared with him the experiences of riding a seven ton truck or lorry on our way to the village. I described how the bumps felt like and the continuous loud noise on the corrugated gravel or dirt road. He hoped he would also ride a lorry one day when he got older. He described to me how he had climbed up a tree and tried to trap some birds using the ulimbo sticky substance, and being stung by wasps in the process.
We made various toys everyday using materials from the bushes. We sang songs. Of course we teased the girls including my younger sister and told them we did not want to play with them; this seems to be the obligatory phase and soul of young boys. We laughed so much and sometimes fought briefly when we disagreed and would not talk to each other for may be an hour. Otherwise we just played with unimaginable glee every day from sunrise to sunset. It just felt so good to be a child.
My family leave ended and we departed from the village. I was so sad to leave Fwanipo and the village. We never saw each again for many years. Twenty years later, I was visiting Lundazi when I was told my childhood friend was living on the edge of town with his family.
I wanted to see him. I was so excited when I arrived at his house. When he opened the door of course he did not know who I was. I introduced myself. He looked different and of course older. He was reserved. I was probably reserved and older too; both of us having grown to adulthood. We weren't the happy go lucky, babbly, curious 8 year olds that we were. I was very disappointed during the tense rather quiet visit that may have lasted may be 15 minutes. Our deep friendship had died the day and moment when I had bid goodbye to Fwanipo and left the village in 1962 twenty years before. This is the downside of the suffering soul of friendships: the death of a deep friendship.
Teenage Friend
Sometimes a deep friendship develops in the extended family due to circumstances and events we cannot predict or control. My brother-in-law had an older brother who worked in Zambia's Capital City of Lusaka and lived in the famous Matero Compound west of Lusaka for a long time. The older brother died leaving behind a widow and several children. The widow had to leave Lusaka and return to her home village. On her way from Lusaka, through Chipata to her home village in Lundazi, she dropped off one of the older children who was a 14 year old boy. My brother-in-law and my sister were to raise that boy as was the usual practice in our extended family customs.
This is how I came to meet Wilfred Mtonga when I was 15 years old. When we first met in the house and my brother-in-law had introduced us, we shook hands awkwardly and just laughed. His eyes sparkled. We drifted to outside the house, just talked and laughed. It seemed whatever one said the other just found so funny.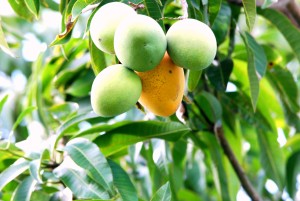 We only saw each other very briefly during school holidays as both of us were way at boarding school. I was at Chizongwe Secondary Boarding School and he was at Tamanda Boarding Upper School. We met for so few days that when we did meet, we talked and laughed feverishly. Wilfred had grown up in the city in Lusaka in Matero compound. He told me stories of various 8 to 12 year old boys in the neighborhood creating gangs. He had his friends and rival boys had their friends. He said nothing serious happened. They just chased each other and sometimes threw small rocks at each other. He was sent to the grocery store everyday which was exciting because he had to figure out the change. I found all of this exciting and fascinating since I had grown up in the village in the rural area.
I described to him how growing up in the village we dug and chased mice. How we looked for wild fruits, hunted birds using sling shots or legina, swum in the Lundazi River, and walked in the bush. I told him one time I was climbing up a mango tree and got stung by wasps as I was about to reach for the only ripe mango fruit toward the end of the mango season. We laughed. Then we talked about girls. Wilfred said the girls in the city in Matero Compund were very elusive and clever. I told him I knew a few girls in villages nearby. But they were very shy. May be we would ride our bikes and I would take him to meet them. I had to show him how to use the air gun or bb gun for shooting birds. I had owned a bb gun since I was 11 years old. He wasn't sure he would like shooting at birds.
My friendship with Wildred was so deep that I looked forward to being with him for a few days during each school holiday. Our friendship was so deep that I describe it in my teenage diary that I had kept for many years when I was 15. This except is unedited.
August, 1969.
           I went home that day semi-discouraged and encouraged. I had very high hopes, expectations, dreams and imaginations about my school holidays.
           On the other hand, I had planned with my best friend to go for a picnic during the holidays. We planned to buy fishing hooks, lines, and packets of pullets for bird air gun. We would go down the Rukuzye dam for fishing and swimming. Later in the day we would collect my air gun and his and go for hunting birds around the Rukuzye River, and return in the evening probably with large quantities of fish and stupid birds of the Rukuzye. Those were our plans.
           But suddenly, like a flash, my best friend died one week before the holidays. Sorrow wounded my soul and I was deeply grieved. Tears once came to my eyes but my thoughts went back to the time when my younger brother died of rabies when I was also at Tamanda Upper Boarding School………
         ……….. I felt pity for my dead friend once more when I thought of sleepless nights when we used to chat together about some adventure in boy life. I remember, one night my brother-in-law had to come and knocked on our bedroom door to advise us not to make noise and we kept on chattering in low tones. But now he was gone.
          "I should forget all about it," I said to myself.
But that atmosphere of sympathy hang on me for some time. I would have missed him a lot if I had decided to go home for my holidays. So my mind was diverted completely to another course. Therefore I chose to go to the City of Lusaka. On the school closing date, I went home and collected money for transport from my father. I came back happy in mind and awaiting for night to come which would give away the scent of the following day. Since the school was closed, I slept late that night with my friends.