"The very attempts of modern societies to insulate themselves from suffering have resulted in a refusal of love, for the willingness to love and be loved makes suffering inevitable." President Kenneth Kaunda, A Humanist in Africa, 1966, 1976, p. 40.
What is suffering? Suffering is the persistent emotional pain we feel when something negative happens to us. It feels to us as a mixture of anxiety, fear, anger, nervousness, anguish, grief, loneliness, and apprehension. The suffering can be low grade. When the suffering is very severe it becomes what my mother in the Tumbuka language tongue called kuzingiziwa. Kuzingiziwa is when the suffering is causing so much emotional pain that it feels like the person's emotions are being wringed, twisted, and their physical skin is being stripped off their body. The suffering seems to be relentless and there seems to be no way out. My mother used to call this feeling kujithuwa. This depicts the physical act of finding a muyombo or any tree and then stripping the fiber off of the tree or branch. Except this is applied to a human being when they experience extreme suffering of the soul.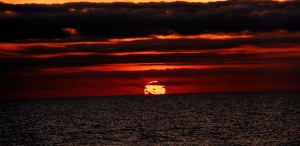 The soul is the seat of our lives that gives us, shows us, or reflects life (umoyo) in us. In my mother language or tongue of the Tumbuka language, the soul is what the sign of umoyo is. It is that glint in our eyes, the smile, the loud belly laughter, the twinkle in our eyes, the contorted face of anger and deep disappointment, the grimace of emotional and physical pain.
When the persistent severe suffering that has turned into kuzingiziwa, it creates rapture in our soul. We may cry or wail loudly, sob publicly or privately, heaving our chest up down with excessive hot tears continuously gashing out of our eyes down our cheeks often defying any wiping. Excessive mucous come out of our noses at the same time making our contorted faces of pain and grief very messy. This suffering soul rapture lays us bare to others making us feel so emotionally exposed and naked. This is why the vast majority of people will express soul rapture in private or behind closed doors. Some people avoid soul rapture completely. Unfortunately, too many people suppress rapture of the suffering soul that is experiencing kuzingiziwa oftenbecause Western society has taught us that it is shameful to experience or express soul rapture before others or in public.
The suffering soul is both an expression and gateway to love. Show me a person who has never experienced rapture of the soul in suffering, you will show me a person who may have never experienced deep love. The suffering soul and deep love are inextricably linked; one in not possible without the other.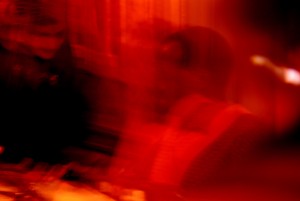 My earliest memories of suffering were not in my Zambian or African village. While living in my village as a child I experienced physical pain. I had one or two sores on my feet in the rainy season that never healed. I suffered from malaria numerous times. I had the debilitating and chronic schistosomiasis or bilharzia tropical parasite. We never had any of the material possessions that are associated with lack of suffering to day. What I had was more than a hundred relatives and friends; parents, grandparents, uncles, cousins, sisters, brothers, and aunts. They all loved me every single day. We grew and had plenty of food. I have characterized the blissful carefree life during which I was surrounded with emotional security and tranquility as a child as having been heaven on earth. Adults were most likely experiencing suffering of the soul of various levels of intensity.
My earliest memories of the suffering of my soul is when at the age of ten I had to attend Tamanda Boys Boarding School to begin standard 3 or grade 5. The first day and night among strangers away from my mother, father, sisters and brothers created suffering of the soul. I and my fellow students had to find ways and means of coping with the suffering of our souls.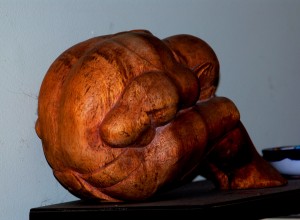 Emotional separation is the most severe form of suffering of the soul in humans often under brutal conditions of kuzingiziwa among us. This happens when someone we love dies, divorce in marriage and families, when we are in prison or jail, when we are victims of any physical and emotional abuse, and when we break up with someone we love deeply in romantic love. Suffering of the souls on a massive scale happens when humans commit horrendous sins, torture, and evil on a massive scale. A few examples are European Atlantic Slave Trade of over ten million Africans and the introduction of European imperialism and colonialism in Asia, the New World, and Africa. The NAZI holocaust and concentration camps in Hitler Germany in which 6 millions Jews were killed in gas chambers. The racist policies of the former white apartheid government in South Africa. The First and Second World wars and all wars cause massive suffering of the souls including the current wars in Syria and the rise of ISIS and Boko Horam in Nigeria. The killing fields of Cambodia in the 1970s and the Rwanda genocide of 1994.
By Mwizenge S. Tembo, Ph. D.