by
Mwizenge S. Tembo, Ph. D.
Professor of Sociology
It is a moment I will never forget. I got a call at home from my brother in Zambia at 19:00 hours American time as I was about to go to the Eugene Robinson talk celebrating the Martin Luther King Day at the Bridgewater College campus. My brother told me very calmly that my mother had passed away at about 23 hours (11:00 PM) Zambian time that Monday night January 15th 2018. I was not shocked. I knew this was coming but I didn't expect it to be so soon.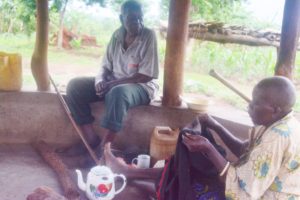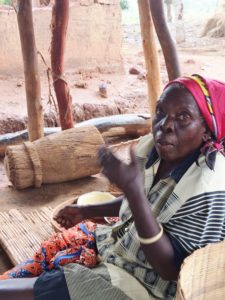 I had last seen her exactly 15 days before on January 1st 2018 in the village.  When I had first seen her on December 21st 2017 at about 16:00 hours in the village, she had really looked sick. She could not use her legs and walk. I had held both her hands and talked with her when I greeted her. When I was leaving after 2 sets of treatments from a traditional healer that required tremendous logistical arrangements, she looked really much better on that very sunny bright Monday January 1st. She lived a great life that touched so many people among us 9 siblings; 3 boys and 6 girls that now includes dozens of grandchildren and great grandchildren or bazukulu chivu.
Because at the time she was born in the late 1920s and early 1930s Zambians never kept accurate modern calendar dates, she was about 88 or 90 years old.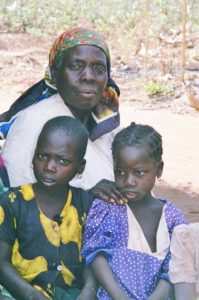 Names
She had so many names. To some she was amama, to some she was agogo (grandmother). But she was also a NyaKabinda, a NyaNthula, and last a Mphikira Nkhondo; literally translated from Tumbuka as "cooking for war" which sounds ugly; but it actually means cooking for so many people or anyone who visited her home; which she always did cook for. To her dear husband (my father) she was Amake Negi. (the mother of Negi; Negi being my immediate younger sister.)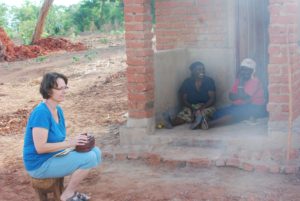 Places she Lived.
She and my dad had a great adventure for almost 71 years they were together. Since my dad was a teacher they lived at Katete Teacher Training College, Chasela primary School in the Luangwa Valley in Chief Mwanya's area; Mafuta School in Chief Mafuta north of Chipata, Dzoole School, Tamanda School for about 6 months, Kapongolo School, Kasonjola School, Gundani School, Kapatamoyo School.
HomeMaker
She was a tremendous homemaker and a great nurturing mother. Although she never learned how to read and write, she worked beside my dad at Chasela Primary School for 2 years in 1960 and 1961 as she taught young girls domestic science including cooking and sewing. She knew how to cook our Tumbuka traditional meals but she also learned how to cook Western meals. She learned to cook methods of cooking European meals from my 2 older sisters; Mrs. Mtonga and Mrs. Zimba when they took domestic science classes at Kanyanga Girls Catholic Boarding School. Mrs Mtonga took 2 years of Domestic Science at St. Anne's in Chipata before she went for Teacher Training at Minga Teachers Training College.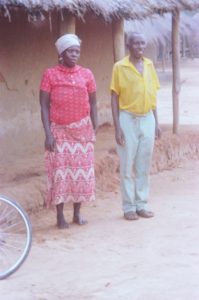 Last Days
She lived a good and well loved life up to her last days on this earth. When she could not use her legs or walk anymore because of complications from illness, family members put money together and bought her a wheel chair. They made a ramp.
Memories and Her Soul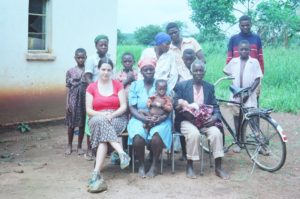 Even at the end, I could tell she wanted to live because she loved life. She wanted to see everyone and especially grandchildren who trekked to their home. Everyone will have great memories and her voice and her soul will forever be in mine and everyone she touched. I just loved her great sense of wisdom couched in her humor. I will especially miss her food and her sense of humor as she always made me laugh.
January 16, 2018
I had a very calm day to day at work. I was surprised that I wasn't sad, distrelled, or anguished. My mother's soul must have been with me. I was very serene. I am now beginning to think what great power my mother has had on me. Often my brother and I have talked about what one great moment we each remember about either one of our parents. Of course you can have hundreds of good moments. But there is just that one moment when something deeply moving happened that gave you those deep warm feelings  of affection for a parent. For me one stands out all the time about my mother.
We were at Dzoole School. I was at Tamanda Boys Boarding School in Grade 6 in 1965. It was April school holidays. The school had closed and we were all heading to our homes. Dzoole School was probably about 3 miles down the road from Tamanda School. I walked home with my small suitcase. I arrived at about 10:00 am. It was sunny breezy April beautiful day with blue sky. I was about 100 yards from home walking from a bush path. None of my young siblings and my mother had seen me yet as I walked toward the house. My mother was washing clothes. She was walking about hanging the wet clothes on the line. The clothes on the line were swaying in the gentle breeze. I felt a deep joy and that inner comfort of the soul to be home. My siblings saw me and shouted my name as they raced to me welcoming me home. My mother froze with the laundry in her hands. She smiled. She greeted me. The whole feeling lasted may be about 5 minutes. But that feeling still brings tears to my eyes to this day.I have never found out why that moment was so important. Good motherhood is just so powerful.